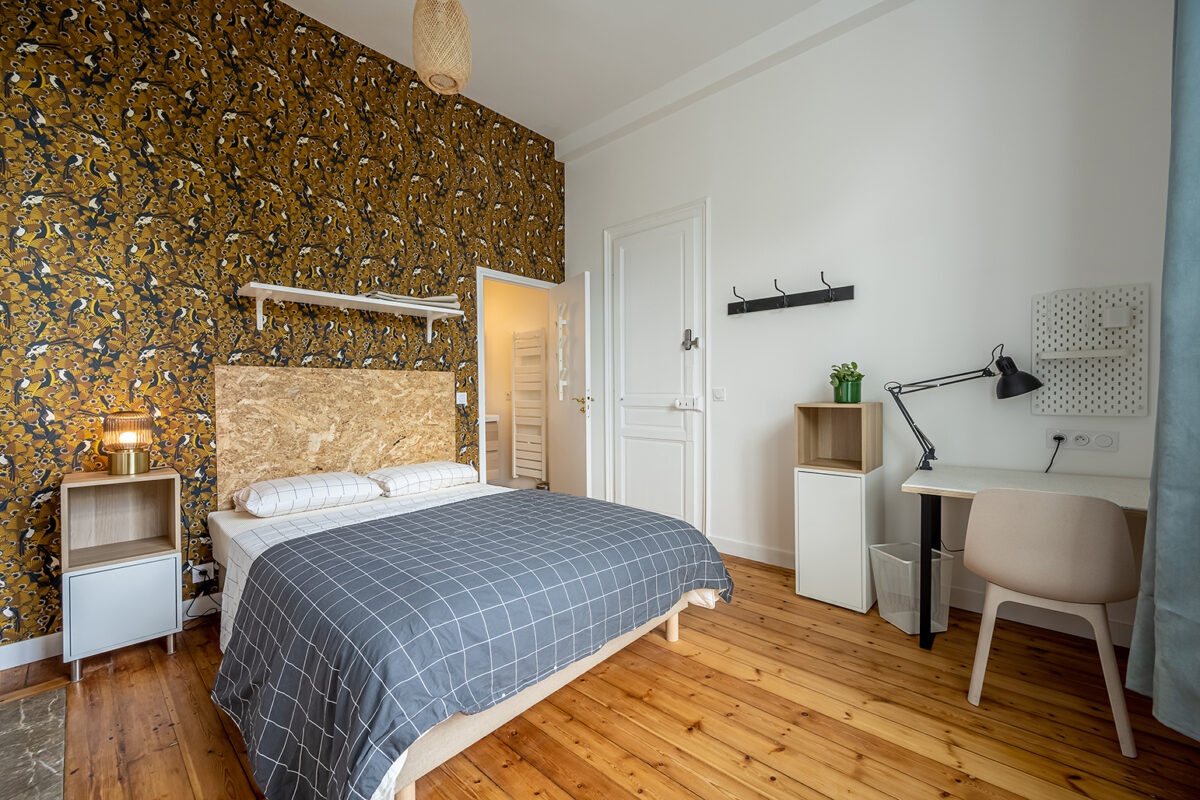 Our coliving offers rooms for rent for a minimum of one month, allowing you to enjoy an extended stay in a friendly environment. We accept various rental guarantees, including GarantMe, SmartGarant, or persons residing in France, to facilitate your rental process.
The room is suitable for all profiles, whether you're a student, a professional or a traveler looking for temporary accommodation. It is fully equipped for your comfort, with a double bed, comforter and two pillows. We also provide pillow protectors and mattress protectors to maintain hygiene. A desk and chair are available for your work or study needs, as well as a desk lamp and bedside lamp for optimal lighting. Storage units are also included to help you organize your personal belongings. A garbage can is provided to help you keep your room clean.
We also provide eight hangers to hang your clothes and a mirror to help you get ready.
Included in the bill:
Basic charges (water, electricity, gas.)
Internet
Household
Entertainment (board games, Netflix, OCS…)
Basket monthly (the basic products, so that you are never completely caught off guard!)
Insurance
Maintenance various
Home manager
Neighborhood:
M2-St Maurice Pellevoisin at 2 min
Train station 15 min away (3 min by M2)
Lille centre 15 min by M2
Food shops 3 min away
Parc Barberousse 2 min away
Sports hall 12 min away
Cinema 13 min away in M2
Market 10 min away
Features
Location